A Mankato MN
Roofing Company
Roofers serving Mankato, St. Peter, Waseca, New Ulm, and all towns within 60 minutes of Mankato, MN.
Call for a bid today! 507-469-9817

Our Business is Roofing

Simply put, we do roofs. Whether you have a house or a commercial building, we'd love to shingle it. We also install seamless gutters. We'll get the job done in a timely manner without sacrificing quality. We offer a 7 year workmanship guarantee on our shingle installs.

Licenced Roofing Contractor # BC669316
SchmidtBrothers Roofing, LLC
A Mankato MN Roofing Contractor
Our Mission

Our mission is to provide you, our customer, with the best possible experience when it comes to roofing your house. We do this by focusing on our quality of work, using only the best materials, having competive rates, starting and finishing the job in a timely manner, leaving your yard as clean as possible, and by simply being polite.

Customer Satisfaction

We know that a happy customer is the #1 tool used in Marketing. If you're happy, we're happy. We have an A+ rating with the Better Business Bureau. Give us a call today, we would love your business.

Contact the Roofers!
Get in touch for your free roofing estimate...

Address: 1545 Monks Ave, Mankato, MN
or 525 N 5th St., Saint Peter, MN 56082
Telephone: 507-469-9817
E-mail: Click to email.
Like Us on Facebook

or Follow Us on Google+
Need a new roof? Get on the schedule for this year yet. Give us a call today for your free roofing estimate.

A Mankato and St. Peter MN Roofing Company.
Meet the crew. The Mankato Roofers.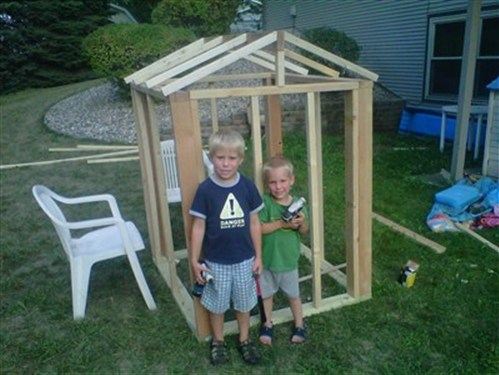 The boys aren't quite ready for roofing yet, but their Dad would love to have your business. Call 507-469-9817 for your free roofing quote. "The boys expect nothing but the best, so that's what you'll get. If not, I'll have to answer to them, and that's not pretty." - Adam Schmidt